Modern online gambling presents great opportunities for the development of the gambling business. Let's highlight its main advantages and take a look at why it has a lot of potential as a long-term business campaign:
1. Profitability at the start. To create a great online gambling platform, it is not necessary to have large start-up capital.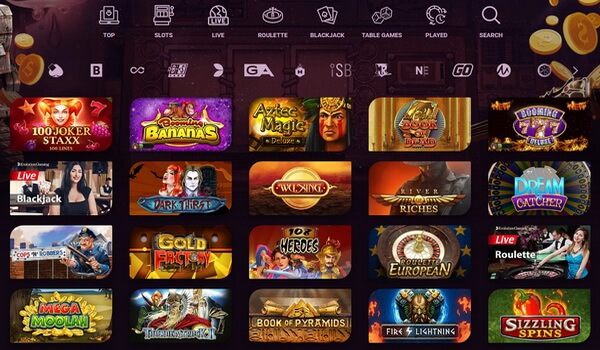 For example, to open a land-based casino requires a suitable area, and this is the cost of renting, buying, or building an object. The next step is the purchase of equipment and its further maintenance. A significant part of the costs will be utilities and salaries of numerous staff. Subsequent maintenance of a land-based casino also costs a pretty penny.
That is why only very wealthy people can afford to open a land-based casino.
The situation with online casinos is fundamentally different. The above costs are simply not required. Take a look at the Casinonic website as an example. The cost part is the creation of a casino site, payment for hosting, obtaining a license, and purchasing software for online casinos. The total cost is several times less than when starting a ground project. And if you turn to turnkey solutions, you can minimize your costs and ensure a quick start to your business.
2. Accessibility for entrepreneurs with various backgrounds. Another advantage of online gambling is the experience of conducting a gambling business is not a prerequisite for the successful development and high profitability of the project. Almost any user can open an online casino. The main condition is desire.
Yes, you will need to open a legal entity and obtain a license to conduct legal activities. But in modern conditions, this process can be greatly simplified. Various providers offer to buy a turnkey online casino, which is completely ready for launch. The project technical support service is also available, in the case of choosing a White Label casino solution, the provider will take care of the organizational and legal issues.
For beginners, it is the turnkey solution that is the best option for starting a gambling business. Such projects require relatively low costs, quickly pay off, and begin to bring a consistently high income.
3. Wide coverage of the target audience. We have already mentioned that all adult network users are a potential target audience of online casinos. The site is available at any time of the day from anywhere in the world thanks to the internet.
Such accessibility is crucial for players when choosing online gambling platforms in front of land-based casinos. There is no need to spend time, effort, and money on the way to the casino. The player can go to the site and enjoy the favorite games at a convenient time from the home, office, or even on the beach if there is mobile Internet available. The online casino site is always open for access and hospitably opens its "doors", offering simultaneously various bonuses and promotions.
4. Development Prospects. Do not worry about the fact that all online gambling niches have long been reliably occupied. Today it is one of the most profitable and rapidly developing business lines.
The following points provide the basis for broad development prospects:
An ever-increasing number of network users;

The technological development that simplifies network access;

Improved software production technologies for online casinos, which takes the quality of online games to a new level.
As a confirming example of the prospects for the development of online gambling, HTML5 technology can be cited. 7 years ago, the percentage of mobile bets was so small that the owners of online casinos completely did not take them into account. It was hard to imagine that in a couple of years the situation will change, and high-quality functional mobile devices will fill the market.
The ability to gamble on mobile devices today is provided by the HTML5 technology used to create gaming software. Flash technology and games have become irrevocably outdated. Therefore, the owners of the casino are intensively moving to HTML5 games.
And this is just the beginning. Technologies continue to develop rapidly, and who knows what awaits us in another 2-3 years.
The real situation in online gambling today
Despite all the advantages and prospects that accompany the development of online gambling, the real situation for entrepreneurs is far from cloudless.
The developers of software for online casinos completely unjustifiably create bonded working conditions for beginning entrepreneurs. Software prices are artificially high, the terms of cooperation are extremely disadvantageous for customers, which does not allow owners of online casinos to fully develop and make decent profits.
What do such requisitions lead to? A young entrepreneur becomes economically dependent on a software provider. Initially, he still hopes that will be able to spin up, and then get profit, start developing and expanding his gambling business. But to do this within the set framework is almost impossible.
Further, for the entrepreneur, there are two options for the development of events:
Continue to "knock in the closed-door without response", work tirelessly, attracting traffic and try to steer business at least at some level of profitability. But the scheme laid down by the enslaving conditions of cooperation with providers simply does not allow this. And after a while, we see the collapse of the project.

Having realized after some time the futility of attempts to earn honestly, the entrepreneur begins to cheat and deceive the players. In this, he sees the only way to make a profit. Perhaps he even consoles himself that this is a temporary measure. However, the following happens: the casino loses its reputation, players go to other sites where an honest transparent game is conducted. After some time, we can observe a result similar to the previous version, namely the collapse and closure of the casino.
Individual failures and the closure of online casinos are a completely natural process, as for any type of business. But when this process is put on stream, and the entrepreneur simply does not have the opportunity to develop and build his own business, it takes on alarming proportions.
Disclaimer: This article contains sponsored marketing content. It is intended for promotional purposes and should not be considered as an endorsement or recommendation by our website. Readers are encouraged to conduct their own research and exercise their own judgment before making any decisions based on the information provided in this article.