As the retail industry evolves, a new trend known as live commerce is gaining traction. Combining e-commerce with streaming video, this innovation is poised to transform consumer shopping habits and revolutionize the retail industry.
The Retail Industry Shift
Brick-and-mortar retail stores have been forced to shut down due to COVID-19 and changing consumer habits. In 2020, over 15,500 retail locations closed permanently, with another 80,000 projected to close by 2026. To survive, retailers must turn to the online space and create a seamless shopping experience while identifying new opportunities for customer engagement.
Despite the convenience of online shopping, the sensory experience of visiting a physical store is unmatched. Customers have been able to touch, feel, smell and even taste a product before making a purchase, a feature that online shopping lacks. To counter this, today's companies are bringing consumers one step closer to the in-person experience through live commerce.
The Definition of Live Commerce
Live commerce, also known as live selling, live shopping, or live stream e-commerce, is a type of shoppable video that combines low-latency live video with buying and selling online. When done correctly, it allows customers to make purchases during a live broadcast without having to leave the stream. This concept can turn viewers into buyers, offering an interactive and entertaining shopping experience.
Live stream shopping has become a popular technology that promises to revolutionize the retail industry. Examples of live commerce platforms include Instagram Live Shopping, Amazon Live, and home shopping channels like Jewelry Television (JTV).
Live Commerce: A Trending Technology or Future Standard?
Interactive technologies and real-time capabilities are essential in the e-commerce landscape, and live streaming e-commerce is no exception. While watching a live stream before making a purchase may seem like an odd concept, similar doubts arose with the idea of video calls in the 1990s, and today video communication is part of our daily lives.
Live streaming e-commerce enhances customer engagement, closes the gap between customers and products, drives sales, and increases the average sales price. It is the next big trend and is already having a significant impact on the retail industry.
Live Stream Commerce in China
China is currently the leader in live commerce and projected to become a $770.70 billion market by 2023. The live commerce trend existed before the pandemic, but COVID-19 accelerated its growth. Taobao, the largest e-commerce website in the world, enables farmers, business owners, and self-employed entrepreneurs with consumer-to-consumer live streaming. JD.com, a close competitor, allows anyone watching a live stream to add items to their cart with just one click.
Successful influencers in these platforms achieve celebrity-like status, improving the shopping experience for customers. They can ask questions and learn application techniques, making live stream shopping more personal.
The top sellers in China earn significant income, with the most prominent seller, the "Lipstick King" Li Jiaqi, making $19 billion worth of sales on Single's Day in 2021. During the event, almost 250 million viewers tuned in, surpassing the most-viewed US television broadcast ever, which had 114.4 million viewers.
Live Stream Commerce Across Every Industry After COVID19
Live commerce is not just limited to the fashion and beauty industry. Since the pandemic hit, the trend has expanded to other industries like furniture, home goods, and vehicles. With the rise of remote work and social distancing measures, live stream shopping has become an effective way to create meaningful engagement with customers.
Amid the pandemic's unexpected disruption, businesses had no choice but to accelerate their digital transformation to cater to the changing demands of their customers. Remote models became the norm as individuals evolved their habits to cope with the unprecedented times. Inevitably, live commerce came to the forefront and started gaining traction.
Leading social media platforms such as Instagram and Facebook stepped up by introducing their own live shopping features. Others like Google's Shoploop, Walmart, and Shopify followed suit, providing users with a user-friendly experience that allowed them to purchase items seamlessly. Along with these established brands, startups like Popshop Live, NTWRK, Moda Operandi, and ShopShops also emerged during the pandemic, all backed by venture capitalists.
With the traditional brick-and-mortar stores shuttered, retailers had to be creative in finding ways to reach and engage their customers.
"COVID-19 really forced retailers out of their comfort zone and to think out of the box. With stores shut, retailers had to find new ways to connect, not just with existing e-commerce consumers, which they already had, but to convert and meaningfully engage those consumers who were used to shopping in-store," shared the CMO of StreamZenn.
In response to this need, Walmart partnered with TikTok to offer live stream shopping experiences for seasonal events. TikTok influencers used their influence to showcase products for purchase, and the platform made the shopping experience hassle-free with quick in-app purchases.
Live Stream Commerce Beyond China
Live stream shopping is no longer just a trend in China. Retailers across the globe are experimenting with the format, with major players including Amazon and Facebook launching their own live commerce initiatives.
In 2020, Amazon launched Amazon Live, a free-to-use streaming service for sellers to promote their products. Similar to QVC or the Home Shopping Network, Amazon Live allows sellers to demonstrate and talk about their products while viewers can ask questions and purchase items through the stream.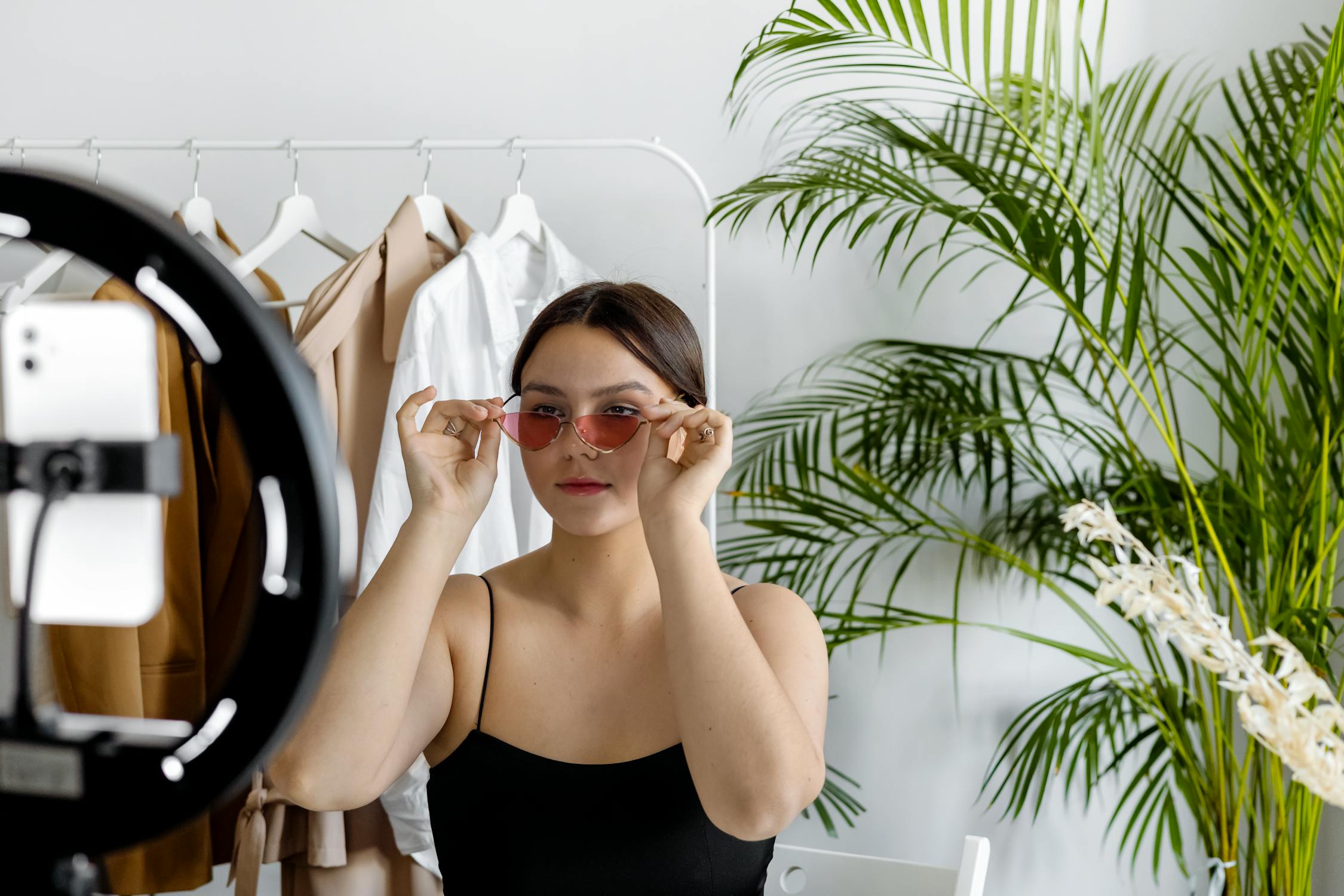 Facebook has also entered the live commerce space with its launch of Facebook Shops in 2020. The platform enables businesses to create an online store and use live streams to showcase and sell their products.
The potential for live stream commerce is huge, and it's not just limited to consumer goods. The format can be applied to a range of industries, from real estate to automobiles. Car dealerships, for example, can use live streaming to showcase vehicles and enable customers to take virtual test drives.
The Future of Live Stream Commerce
Live stream commerce is still in its early days, but it has already made a significant impact on the retail industry. By combining the interactivity of live video with the convenience of online shopping, retailers can create a more engaging and immersive experience for their customers.
As technology continues to evolve, we can expect to see more advanced features and capabilities added to live stream commerce. For example, augmented reality could enable customers to virtually try on clothes or visualize furniture in their home before making a purchase.
Live stream commerce also has the potential to create new opportunities for content creators and influencers. By leveraging their existing audiences and creating engaging and informative live streams, influencers can generate significant revenue through commissions and brand partnerships.
In conclusion, live stream commerce is transforming the way we shop and interact with brands. As the pandemic continues to drive consumers towards online shopping, live stream commerce provides a unique and immersive way for retailers to engage with their customers. As the technology continues to evolve, we can expect to see even more innovative applications of live stream commerce in the years to come.
Live Stream Commerce in the United States
Live streaming e-commerce has been slower to take off in the US, but it's gaining traction. Companies like Amazon, Facebook, Instagram, and Walmart are investing in live stream shopping in hopes of capturing consumer attention.
In the US, influencer marketing is a driving force behind live stream shopping. Beauty gurus, fashion influencers, and lifestyle bloggers are utilizing live commerce to showcase their favorite products and help drive sales. And just like in China, celebrities and influencers can provide an interactive experience for their fans and followers that drives sales and engagement.
But live stream shopping isn't just for influencers. Small businesses and independent sellers are also turning to live streaming e-commerce to reach new audiences and connect with their customers in real-time. By showcasing products and engaging with customers through live streams, businesses can build brand loyalty and foster a sense of community.
In addition to influencers and small businesses, traditional retailers are also exploring the possibilities of live stream shopping. Walmart has been experimenting with live stream shopping events on TikTok, and many retailers are utilizing live streams to host product launches and promotions.
Conclusion
Live commerce is the latest trend in e-commerce, and it has the potential to transform the retail industry. By combining live streaming with online shopping, companies can bring the in-store experience to the digital world and connect with customers in real-time.
While live commerce is still in its early stages, it's already proving to be a major success in China. As more companies adopt the technology and consumers become more comfortable with live stream shopping, we can expect to see a significant increase in its use in the United States and around the world.
With its ability to improve engagement, drive sales, and build brand loyalty, live commerce is quickly becoming a must-have for any retailer looking to succeed in the modern e-commerce landscape.