Course: Diploma in Global Business
First Application Deadline: Monday 13 May 2019
Applications now open!
We are now accepting applications to join the January 2020 class. Places are allocated to successful candidates on a continual basis, so we recommend that you apply early to guarantee your place. Get a head start on 2020. Read more>.
Maximise your effectiveness in the changing global business environment, with the postgraduate Diploma in Global Business from Said Business School, University of Oxford.
Taught in Oxford, in four short modules over a year, the programme is designed to accelerate your career and increase your impact, while minimising the disruption to your work and family life.
Learn alongside senior executives from around the world, sharing experiences, gaining fresh insights and developing a lifelong network.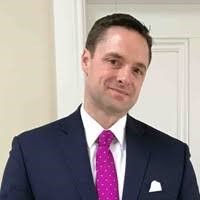 "When considering how to describe my Oxford experience the word that always springs to mind is special. Special course. Special place. Special people. The experience was nothing short of life changing."
Brian Clarke
Managing Director, M&M Qualtech, Ireland